Online furniture platform Made.com listed in the UK
Source:77° Global Furnitre Media
With the successful listing of the brand, this start-up brand that has emerged in the UK market has become a direction indicator for the furniture retail industry in Europe and the UK.
According to several British media reports, Made.com, a British furniture e-commerce company co-founded by Chinese Li Ning, was officially listed in London on Wednesday.
This IPO company plans to raise 100 million pounds, issue 50 million new shares, priced at 200 pence (approximately RMB 18), and the company's market value reaches 775.3 million pounds (approximately RMB 7 billion). The funds raised will be used for the company's further development and expansion of its services throughout Europe.
Made.com CEO Philippe Chainieux said that the IPO is an "exciting milestone for Made".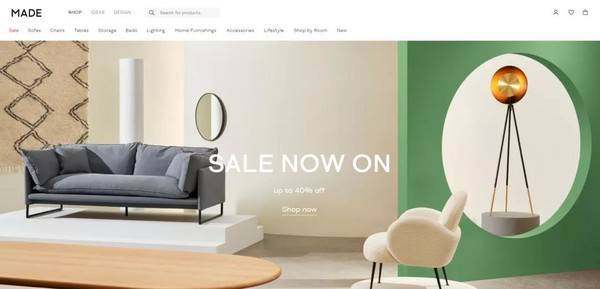 Made.com, a British Internet home furnishing platform
Founded by Chinese Li Ning, sales of nearly 3 billion in 2020
Made.com was founded in 2010 by Li Ning, a Chinese born in Foshan. It is one of the earliest platforms to test the digital online market in the European furniture market. It works directly with furniture manufacturers and designers to sell design furniture online at a price 30%-50% lower than the market.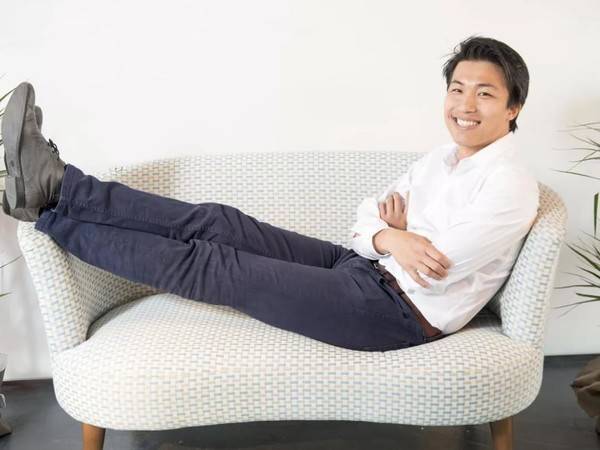 Made.com co-founder Li Ning
Made.com has taken advantage of the expansion of the online furniture market in recent years. Especially during the epidemic period, the surge in consumer demand for household products and the shift to online retail have caused the company's performance to skyrocket.
A spokesperson for Made.com previously stated: "In the past 12 months, people's consumption habits are shifting to online shopping. This trend has enabled the company to achieve an achievement that would have taken 3-5 years to achieve."
In the past 2020, Made.com's total sales have increased by 30% to 315 million pounds. The growth in the first quarter of 2021 has further accelerated, with a year-on-year growth of 63%. Its goal is to exceed 1.2 billion pounds in net sales by 2025.
Unique business model, orders placed in the UK and produced in China
Made.com has achieved great success in the short term, which also benefits from its unique business model.
The company' s model is similar to that of a fast-moving clothing brand. First publish many trendy furniture design drawings on the Internet, and consumers will vote to determine their favorite furniture, and at the same time let consumers place an order and pay (similar to crowdfunding). Until the order quantity meets the minimum production requirements, the company will concentrate the orders to place production orders to furniture OEMs in China and Vietnam. After that, the furniture produced will be shipped to the homes of British consumers by sea.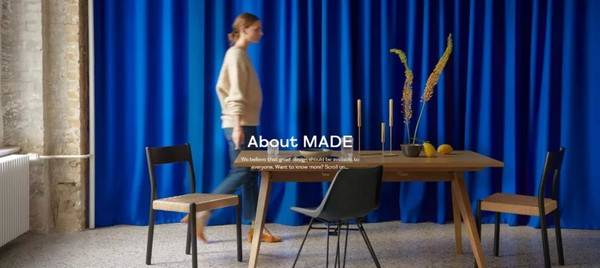 Made.com greatly simplifies the furniture design and manufacturing process, allowing it to design and sell products in just four months. Made.com releases two new series every week. Through online sales, the company groups orders for the same project, does not own a factory and establishes a close working relationship with factories and designers, thereby minimizing indirect costs.
Although only sold online, Made.com's products, like traditional furniture retail stores, also include sofas, chairs, tables, and beds. Since the products are all manufactured in areas with lower labor and material costs, and the intermediate links have been cut, product prices have dropped significantly. According to the company, the designer's work sold by Made.com is 75% cheaper than the products of other rival brands.
In addition to emphasizing cost performance, Made.com also highlights the positioning of the design brand. The company will cooperate with designers and participate in the design, product pattern making, manufacturing and delivery of the foundry, especially the unique design ability, which makes the product exclusive.
Thanks to a good business model, Made.com's revenue has increased year by year, and it has achieved great success in Europe. The company's business map has expanded from the United Kingdom to nine European countries including France, Germany, and Switzerland. In the first three months of 2021, about 52% of total sales will come from the UK market, with the rest coming from continental Europe.
In addition, Made.com has two showrooms in the UK and several showrooms in Europe, but it does not plan to increase physical stores because it is still focused on becoming an online furniture player. However, it is expanding its warehouse space and plans to hire up to 100 more employees to support its growth.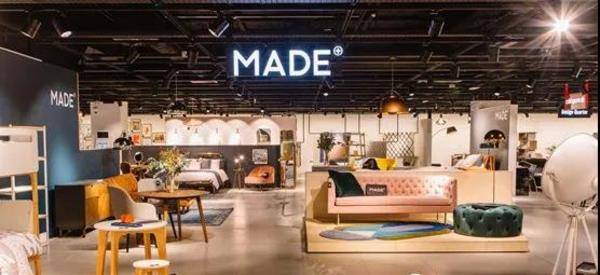 Made.com offline showroom
With the successful listing of Made.com, this start-up brand that has emerged in the UK market has become a direction indicator for the furniture retail industry in Europe and the UK.
What is particularly valuable is that Mr. Li Ning, the post-80s from Foshan, as a foreigner, defeated many old furniture retailers in one fell swoop and quickly became the first choice for trendy and high-priced furniture in the minds of many consumers. It can be said that he has created an industry legend.
The source has been identified in this article. All copyrights belong to the original anthor. In case of infringement, please contact us.