A Chinese-founded British furniture e-commerce company is planning an IPO valued at more than $700 million
Source:77°
A Made.com spokesperson said that in 2020, the company achieved what it would have taken 3-5 years to achieve.
According to SKY NEWS, the British furniture e-commerce company Made.com, co-founded by Chinese entrepreneur Li Ning, revealed its plans to go public in February this year. The e-commerce company's product sources directly come from designers, so as to reduce the intermediate links of transactions and reduce operating costs, thereby providing consumers with excellent products at an economic price.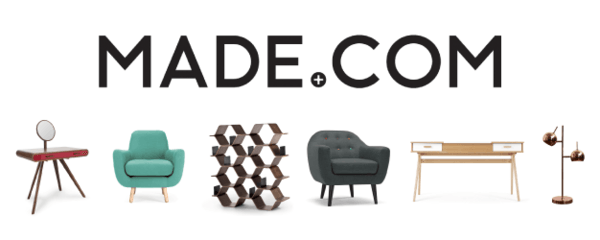 As a furniture e-commerce brand established in 2010, Made.com has taken advantage of the expansion of the online shopping market in recent years, and has continued to grow. In 2019, the company's annual sales reached 212 million pounds (about 300 million US dollars), a year-on-year increase of 22%.
In the context of the booming e-commerce last year, the company recorded a year-on-year increase of 110% in outdoor furniture sales. In addition, it is reported that the company issued stock options worth at least £10,000 for each of 650 employees in December.
Today, Made.com intends to plan a way to go public, and the company is valued at over 500 million pounds (about 700 million US dollars). It is reported that the company is consulting financial institutions for the best strategic development opinions. One of the development paths is to submit an application for an initial public offering in the next few months.
However, the company has not yet finalized its listing plan. According to a person familiar with the matter, if Made.com finally decides to go public, the company's strong performance last year will lay a solid foundation for its listing. In addition, people familiar with the matter believe that the valuation of Made.com far exceeds 500 million pounds, close to 1 billion pounds (1.4 billion US dollars).
A Made.com spokesperson previously stated:"In the past 12 months, people's consumption habits are shifting to online shopping. This trend has enabled the company to achieve an achievement that would have taken 3-5 years to achieve. This means that although the macro environment in 2020 is full of challenges, for the company, 2020 is a successful year.