British home furnishing platform Made.com launches second-hand furniture donation project
Source:77°
The company joined hands with the donation platform Geev to take an important first step towards solving the problem of the end of the product life cycle.
According to reports, after the British IKEA officially launched the second-hand furniture repurchase project last week, another British home furnishing retailer Made.com also announced recently that it has reached a partnership with the idle goods donation platform Geev to help consumers deal with and deal more conveniently. Donate their idle furniture and other household items. And this project is also the embodiment of Made.com's vigorous promotion of sustainable development.
The project will provide users of the Made.com platform with a zero-cost simple channel to help users find new owners for their second-hand furniture and household items, thereby reducing waste.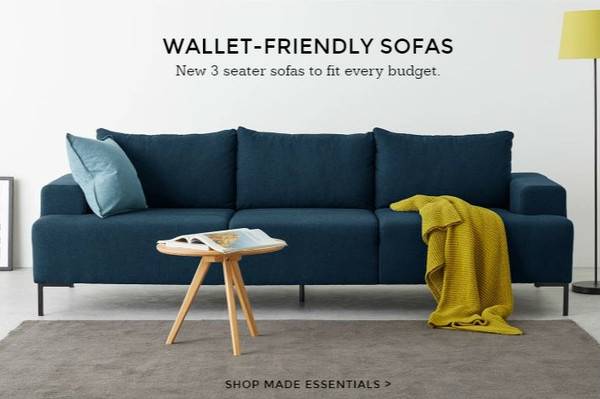 Specifically, users who have purchased furniture on Made.com can make free announcements on the Geev platform to donate furniture and household items they don't want. In addition, Made Company will also donate 10% of the money to one of the five major domestic charities based on the original price of the furniture donated by users.
Philippe Chainieux, CEO of Made.com, said that since its inception, Made has opened up a new operating model in its own field, focusing on creating design-oriented, small-batch production products, and ensuring that the company' s products produced are all about to be sold.
"The vertically integrated business model allows us to control the supply chain well and implement sustainable development projects quickly and efficiently at all times, including sourcing raw materials and guiding our customers to shop responsibly," he said.
Chainieux also pointed out that this cooperation with Geev is an important first step taken by Made to solve the problem of end of product life cycle, which is of great significance for both the Made platform itself and its users.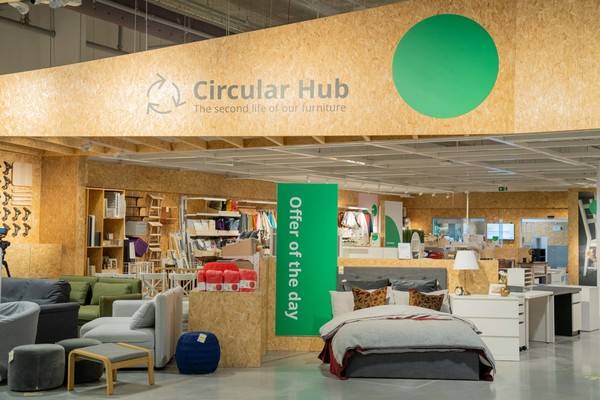 Now, more and more large multinational retailers are investing in sustainable development. Retail brands including Melburry, Nike, Selfridges, etc. all launched second-hand merchandise repurchase programs last year. The second-hand furniture repurchase project of IKEA in the UK was also officially launched last week.