Enveloping lounge chairs and lightweight office chairs from Arper feature
Source:Dezeen.com
At the end of its lifespan, the chair can be entirely disassembled and recycled.
Italian brand Arper has presented a selection of contemporary lounge chairs for the home and office on Dezeen Showroom, including a semi-spherical bowl chair and minimalist armchairs designed for the circular economy.
Launched earlier this year, Barcelona design studio Altherr Désile Park created Arper' s first solid wood lounge chair called Kata, which is informed by artisanal woven straw chairs.
The chair adopts circular economic principles in that the production, distribution and various components of the chair are designed to minimise environmental impact and increase the product's lifespan.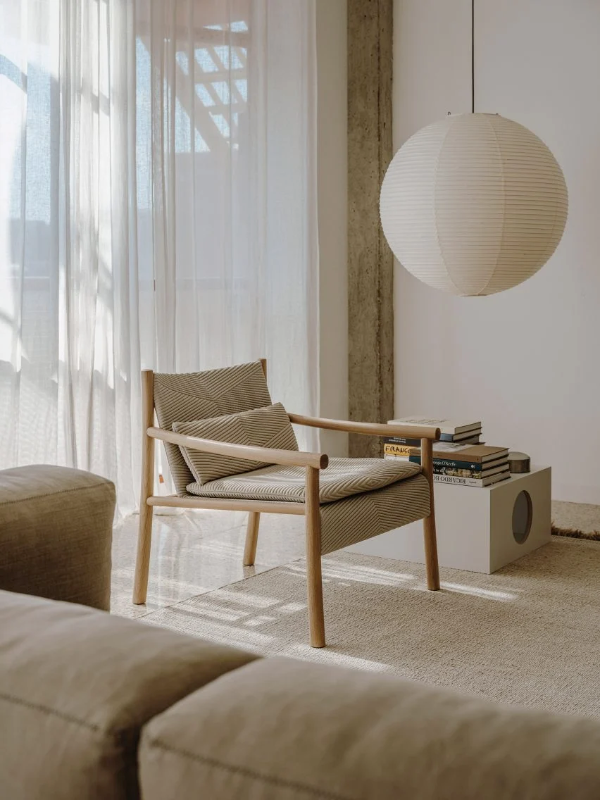 The Kata chair is sustainably designed with a FSC-certified wood frame and upholstery made from post-consumer plastic waste
Oak and black locust FSC-certified wood is used for the frame, which is topped with a water-based varnish.
The frame is upholstered in a 3D-knitted cover that forms both the seat and backrest in a unified piece. The knitted cover is made from polyester that has been sourced from post-consumer plastic waste – the equivalent of one kilogram of PET bottles – which is then recycled and woven into yarn.
At the end of its lifespan, the chair can be entirely disassembled and recycled.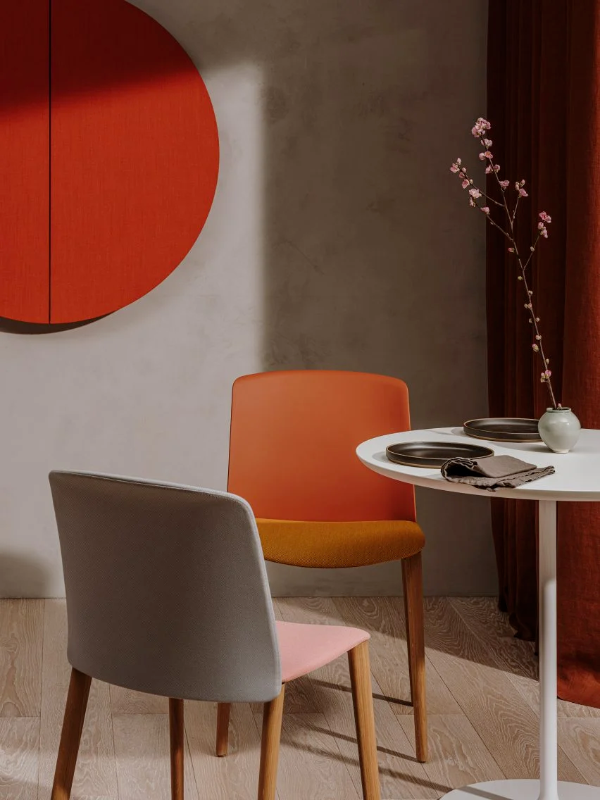 Each component of the Mixu chair can be easily disassembled, repaired or replaced
Similarly, Arper' s Mixu chair, designed in collaboration with global architecture firm Gensler, also takes a sustainable approach and was created to "offer interior designers a degree of authorship and a sense of the human touch."
Made from FSC-certified wood and post-industrial recycled plastic, the chair is composed of three elements – a seat, backrest and base – which are held together without the use of glue or staples to ensure it can be easily dismantled, recycled or responsibly disposed of. This also makes it easy to replace various parts.
The commitment to sustainable principles is further demonstrated through the product' s distribution, in which the chair is shipped in its disassembled state to reduce its volume and carbon footprint.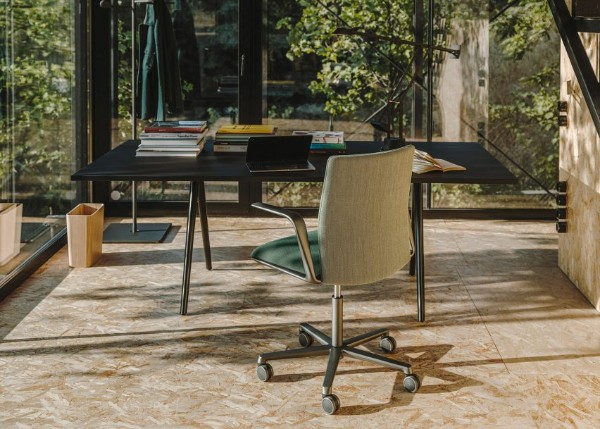 The Kinesit Met office chair is lightweight and minimal and features adjustable lumbar support
Design studio Lievore Altherr Molina has given the Kinesit Met office chair a contemporary update with a host of new textures and materials.
The lightweight office chair, which was originally launched in 2014, is now available in a refreshed palette of warm, cool and neutral tones that can be mixed and matched, with different colours used for the seat and backrest.]

With a minimal and elegant silhouette, the chair is suited for home offices or comfortable work environments. It features adjustable lumbar support concealed within the thin backrest's frame and comes in a low or medium-back option.
The base and armrests of the chair are made from aluminium and can be finished in copper, light grey or anthracite.
The Aston seating range is distinguished by its deep profile and plush upholstered cushions
French designer Jean-Marie Massaud has evolved his Aston seating range to include new club chair models. Originally designed in 2006, the updated variations retain the same shape as their predecessor but offer a more relaxed feel and are tailored towards lounge settings instead of boardrooms.
The Aston Club features a deep inclined seat with ample space and a wraparound headrest designed to enclose its sitter in comfort and enhance privacy. It is also available with an optional footrest.
The Aston Club Low Back also provides generous comfort but takes a more compact form and has no headrest. Both chairs are available with four-star bases that can be finished in painted aluminium, no-VOC paint or polished.

Like Arper' s other products, the chair' s internal frame is composed of post-industrial recycled waste and can be easily disassembled and recycled.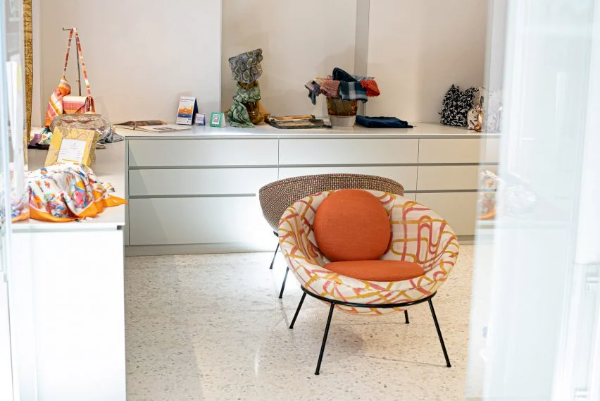 Arper has released Bardi's Bowl Chair in two Rubelli fabrics that resemble Bo Bardi's work
Originally designed in 1951, Arper has reissued Bardi' s Bowl Chair – created by modernist architect Lina Bo Bardi – as a nod to her recent Golden Lion for Lifetime Achievement in memoriam.
The brand collaborated with Venetian textile company Rubelli to release the chair in two Rubelli fabrics that resemble Bo Bardi's work.
The Lollipop fabric echoes typical 1950s prints featuring geometric patterns of red and mustard yellow brushstrokes, while the Eureka fabric has a similar colour palette but features a woven textured design.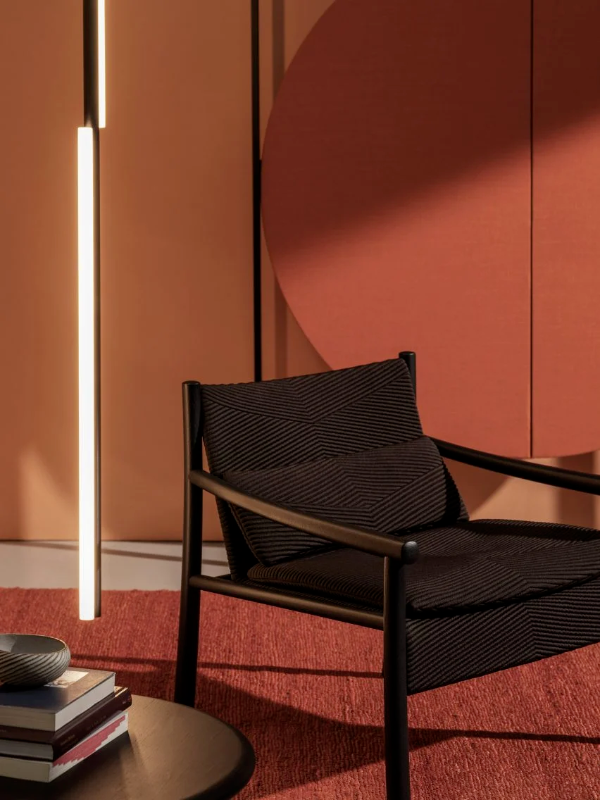 Established in 1989, Arper is a family-run company that produces chairs, tables and furnishings
Arper is an Italian family-run company founded by Luigi Feltrin and his sons Claudio and Mauro in 1989.
The company produces furniture intended for communities, work and the home. Its products range from chairs, stools, sofas and benches to tables, accessories and acoustic panels.

The brand regularly collaborates with renowned architects and designers to create its products, as well as materials and finishing companies such as Kvadrat and Camira.
The source has been identified in this article. All copyrights belong to the original anthor. In case of infringement, please contact us.