Quanyou teamed up with the fashion brand ANNAKIKI to launch a new joint product!
The preheating of the Quanyou Double Eleven event is on.
On October 15th, Quanyou Double 11 "Looking for Interesting Nature" and Quanyou Home Furnishing and ANNAKIKI' s joint new product launch conference opened in Shanghai Magnolia Square, and a dialogue between home and fashion, art and nature began.
Quanyou & XANNAKIKI joint product release
This release takes nature and fashion as the theme. The conference site is divided into four themed areas of dwelling, creativity, dialogue, and clocking in. An "urban oasis" has been created in the fashionable and prosperous Shanghai Magnolia Plaza, which fully demonstrates the friendly brand tone of green, nature and fashion of the whole world.
On the eve of Double Eleven, Quanyou Home cooperated with the internationally renowned designer brand ANNAKIKI to release new joint furniture series.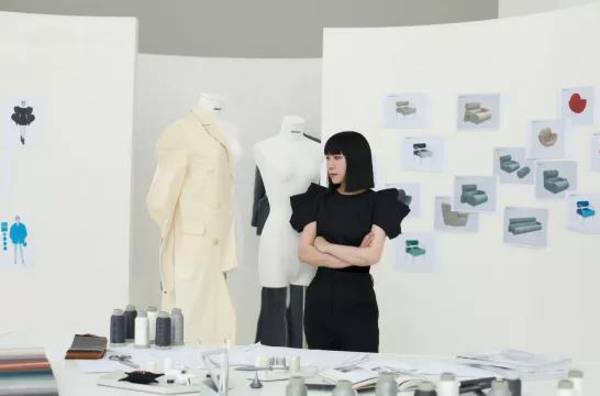 Internationally renowned designer: AnnaYang
AnnaYang, the founder of ANNAKIKI and an internationally renowned designer, integrates the brand concept of "green and nature" that Quanyou has always advocated, and draws creative inspiration from the four natural scene elements of forest, ocean, desert, and rock, and conceives the future and modernizes it. Technology and nostalgia are blended for creative extension, creating co-branded home furnishing products full of imagination and creativity: Mobis chair and Yuntu sofa, interpreting the unique thinking of "Nature" and "Home" by all friends and designers.
"The inspiration for both works this time comes from Retrofuturism, which is retro-futurism. A word that has become popular recently is circularfashion, which means recyclable fashion. Just like nature, deserts, oceans, and forests are all in the world. Circulates and evolves in thousands of years. This time I hope to create products with this kind of circulation in nature and the concept of sustainable development that we are familiar with." When talking about the design inspiration of the two co-branded products, AnnaYang said.
When talking about this opportunity for cooperation with Quanyou, AnnaYang also said frankly: "I am constantly experimenting with cross-border design. Among them, home design is an area that I have always wanted to challenge. I personally appreciate Quanyou' s design concept of "modern, green, ecological, and international" that I have been adhering to, and the green brand concept advocated by Quanyou is also very consistent with my source of inspiration this time."
All Friends Double Eleven event warm-up starts
In recent years, with the upgrading of consumption concepts, the home consumer group has gone from buying materials to buying quality, from simply focusing on quality to requiring both design and quality, and evolving from relying on functional value to pursuing emotional value.
This time I chose to carry out cross-border cooperation with the internationally renowned designer brand ANNAKIKI at the important node of "Double Eleven". In addition to the co-branded products that bring fashion trends, it also demonstrates Quanyou' s innovation in home aesthetics. Thinking about the future and exploring fashionable life. During the Double Eleven, the above two new cross-border joint products will be officially launched on the official e-commerce platform of Quanyou.
Appreciation of Quanyou XANNAKIKI Co-branded Products
Yuntu Sofa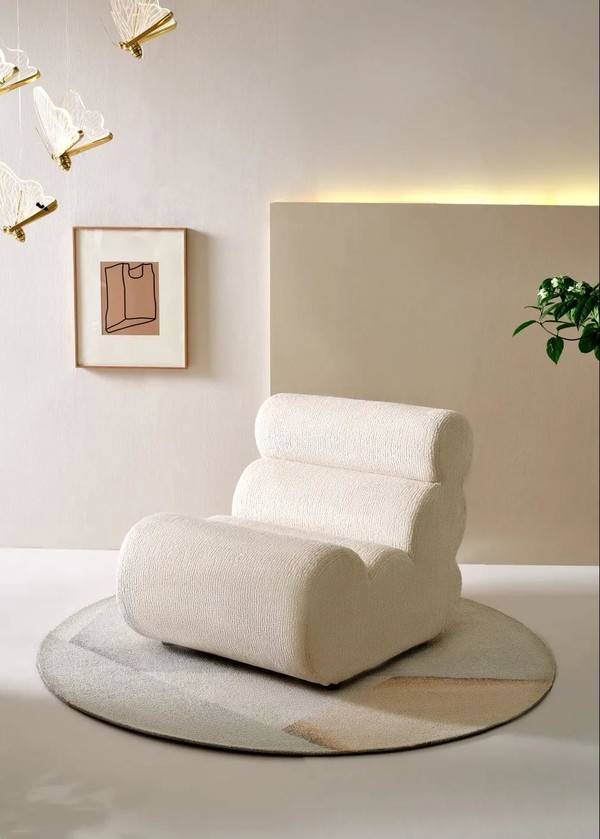 Mobis Chair