15mm E2 Moisture Resistant MDF

Machinery & Equipment - Wood & Panel

Reference Price: $5 -- $10

Quantity: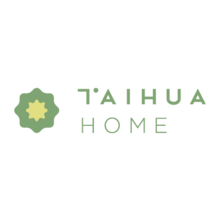 Product Description
 

Product Spec.

15mm E2 Moisture Resistant MDF

Formaldehyde Emission:

E2

Seeds of Trees:

Poplar

Grinding Machine:

Imported Machine

Surface Treatment:

Sanding

 

 

Physical Parameter

 

Density:

780kg/m3

N. W.:

34.83KG

MOE:

4199MPa

MOR:

32MPa

Surface Soundness(SS):

1.78MPa

Internal Bonding(IB):

1.63MPa

Moisture Content:

4.6%

Thickness Swelling(TS):

12.6%

Packing Detail:

60 PCS/pallet or customized

Packing Size:

2440X1220X900mm

MOQ:

40FCL
Product Picture
15mm E2 Moisture Resistant MDF
Product Application
15mm E2 Moisture Resistant MDF Boards are made of poplar. It is mainly used for building materials to prevent moisture and is derived from melamine boards.
As a class E2 product, 15mm E2 MR panels can be used to routing door panels,
Cabinet door panels. It's good at moisture (in the air) proof, but the raw boards are not waterproof.
We put green dye in the production process to distinguish it from ordinary MDF.
Packing & Delivery
Container Capacity:
40FCL: 12 pallets x 60 sheets/pallet, total 720 sheets in 40 feet container.
Packing Details:
1. The thin board top is not less than 4mm mdf packing board, the bottom is not less than 15mm mdf packing board, the other sides are not less than 4mm mdf packing board, inner with plastic bag, 4*8 steel straps.
2. Loose Packing.