Visitors from Snow Mountain

Home Furnishing - Artware

Reference Price: Price Negotiable

Quantity: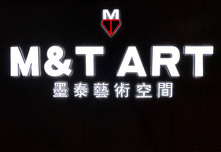 The sculptures are derived from the original oil painting of artist Wu Qiong, the material is Fiberglass / pure hand-painted.

Wu Qiong was born in Beijing,China in 1981.He graduated from the Beijing Shi Fan University in 2001 and Singapore Nanyang Academy of Fiine Arts in 2006. Both sculptor and painter,Wu creates art that represents the childhood that he and many others of his generation remembered and in doing so, creates touching and amusing portraits of childhood that are distinctly contemperary in the Chinese art scene. Acclaimed both internationally and locally,Wu Qiong has participated in various international art fairs ,including Art Miami,Art Cologne and Bidge Art Fair.