MYSPACE

Table/Desk - Office Desk

Reference Price: Price Negotiable

Quantity: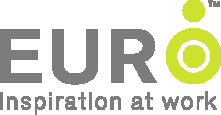 MySpace Office System
You deserve a workplace that is as alive and
Vibrant as you are. And the MySpace Office
System is just that. With its flexible tile sizes,
The MySpace Office System allows you to
manipulate and customize your office plan to
suit every member's unique size, height and
more importantly, taste.
The MySpace Office System also utilizes a
flexible panel system that lets your space grow
or shrink, to suit the needs of the moment.
Furthermore, the innovative wire management
system allows for discrete yet easy access to
wires as well as power points.
Discover your identity with the MySpace Office
System variety of components, and you'll
discover unlimited possibilities that are
designed for individualization, and perfected
for connectivity.