INGENUITY34PD-12 Mattress

Bedroom - Mattress

Reference Price: $150 -- $500

Quantity: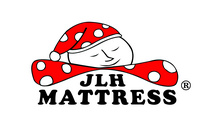 Memory foam:Layers of resilient memory foam conform to every part of your body to relieve pressure on joints.
Euro top mattress with individually pocketed coils
A latex mattress is a top choice for those who experience back pain because it features a latex core system that guarantees consistent support, or for those who want a natural mattress option.
Warranty: 10 years – first year full replacement, plus nine years pro-rated.